The Best Houston Home Appraisal Company
Reliable Property Appraisal Reports
Looking for a fast and professional real estate appraisal company? We specialize in appraisals and valuation services for numerous uses and applications including individual use, mortgage financing, PMI removal, divorce, estate, insurance, property tax appeals and more!
Local Real Estate Appraisers Near You In Houston, Tx
We are the leading provider of independent and certified property appraisals in the Houston market. Most of our appraisers are Residential Certified and have a minimum of 10 years experience valuing homes in the Houston area. If you have a commercial property assignment, most our Texas Certified General appraisers hold the MAI designation from the Appraisal Institute and are available across a large portion of South East Texas.
Every year 1,000s of individual consumers and private lenders rely on our expertise to provide high-quality real estate appraisal services on a wide variety of properties. Some of the most common appraisal services we offer are:
Get A Fast & Easy
Online Quote
Now
Our Staff Will Contact You ASAP to Discuss the Details and Cost of Your Appraisal Assignment.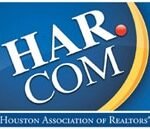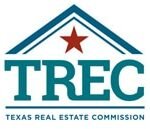 Need A Reliable Houston Property Appraisal Service?
At Houston Appraisal Company, our philosophy is to provide a fast, accurate and effective appraisal report that serves our clients needs exactly. With over 20 years of experience valuing real estate in the Houston market, we've completed thousands of certified appraisals for individuals, attorneys, and real estate professionals. Furthermore, we try and help all of our clients understand the "mystery" behind the appraisal process so that they can better comprehend the appraisal report once it has been delivered. Whether you are a homeowner, real estate agent, or professional institution, our goal is to provide the best appraisal product and a satisfactory experience every time.
Certified Appraisals In These Houston Area Communities
How Long Does A Home Appraisal Take To Complete?
An appraisal performed on a typical home with a typical scope of work usually takes 3-5 business days to complete. Complex assignments such as rural or unique properties may require additional time due to the extra research required. If you need your Houston appraisal service faster, we do offer rush services for an additional fee.
What Should I Do To Prepare For A Home Appraisal?
We recommend that you remove any debris or material from around the exterior of your house that may obstruct the appraiser from walking around or measuring your home. Make sure all rooms are accessible and that the appraiser can view the floor, walls and ceiling. Prepare a list of any updates or known issues with your property.
How Does An Appraiser Determine Value?
For most residential appraisals in Houston, the value of a property is determined by a comparable sales analysis. An appraiser will take the size, condition, and quality of your home along with other factors such as lots size, view, etc., and compare that to homes in your market area that have recently sold. The appraiser will make adjustments for the differences and reconcile into a single estimate of value.
Appraiser Availability Is Limited!
Don't Delay. Reserve Your Spot On Our Schedule Today!
#1 Independent Home Appraisers In Houston
We've Worked with Real Estate Professionals and Private Clients Throughout the Greater Houston Area Since 2005. Since Then We've Become One of the Highest Rated Independent Real Estate Appraisal Firms in Houston Based on Actual Customer Reviews.
Our Reviews Speak for Themselves!
Rated 5/5 based on 7 customer reviews